In an era when sustainability is increasingly important, the advent of solar floodlights has transformed outdoor lighting. These innovative lumen harness the power of the sun to provide bright and reliable lighting, while also reducing our carbon footprint. Next, join us to learn more about the world of solar flood lights!
VERSATILITY AND EASE OF INSTALLATION: One of the main advantages of solar flood lights is their versatility. They can be installed in a variety of outdoor spaces including gardens, driveways, commercial areas and more. They require no complicated wiring and install quickly and hassle-free. Simply install the light in a well-lit area, making sure it receives plenty of sunlight during the day.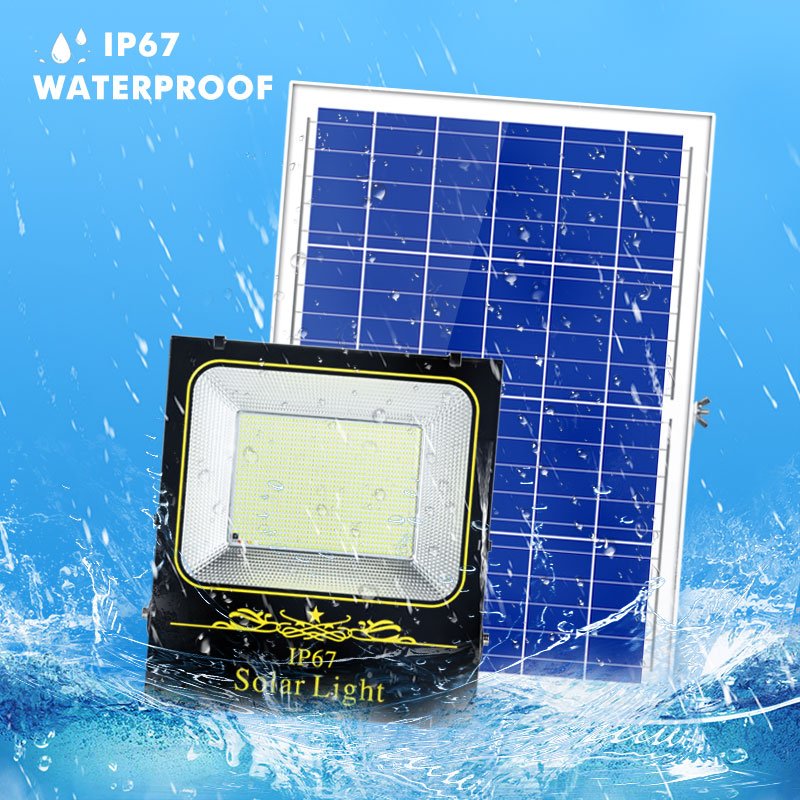 INCREASED SAFETY: Solar flood lights play a vital role in enhancing the safety of outdoor areas. With their powerful and focused lighting, they effectively illuminate driveways, pathways and entryways, providing a sense of security.
DURABLE AND WEATHER
RESISTANT: Solar flood lights are designed to withstand all weather conditions, making them highly durable and long-lasting. They come in either ABS or die-cast aluminum, ensuring they can withstand rain, snow and extreme temperatures year-round. This durability makes them a reliable and low maintenance lighting solution.